How it works?
Just 3 simple steps to start using Creditfixrr.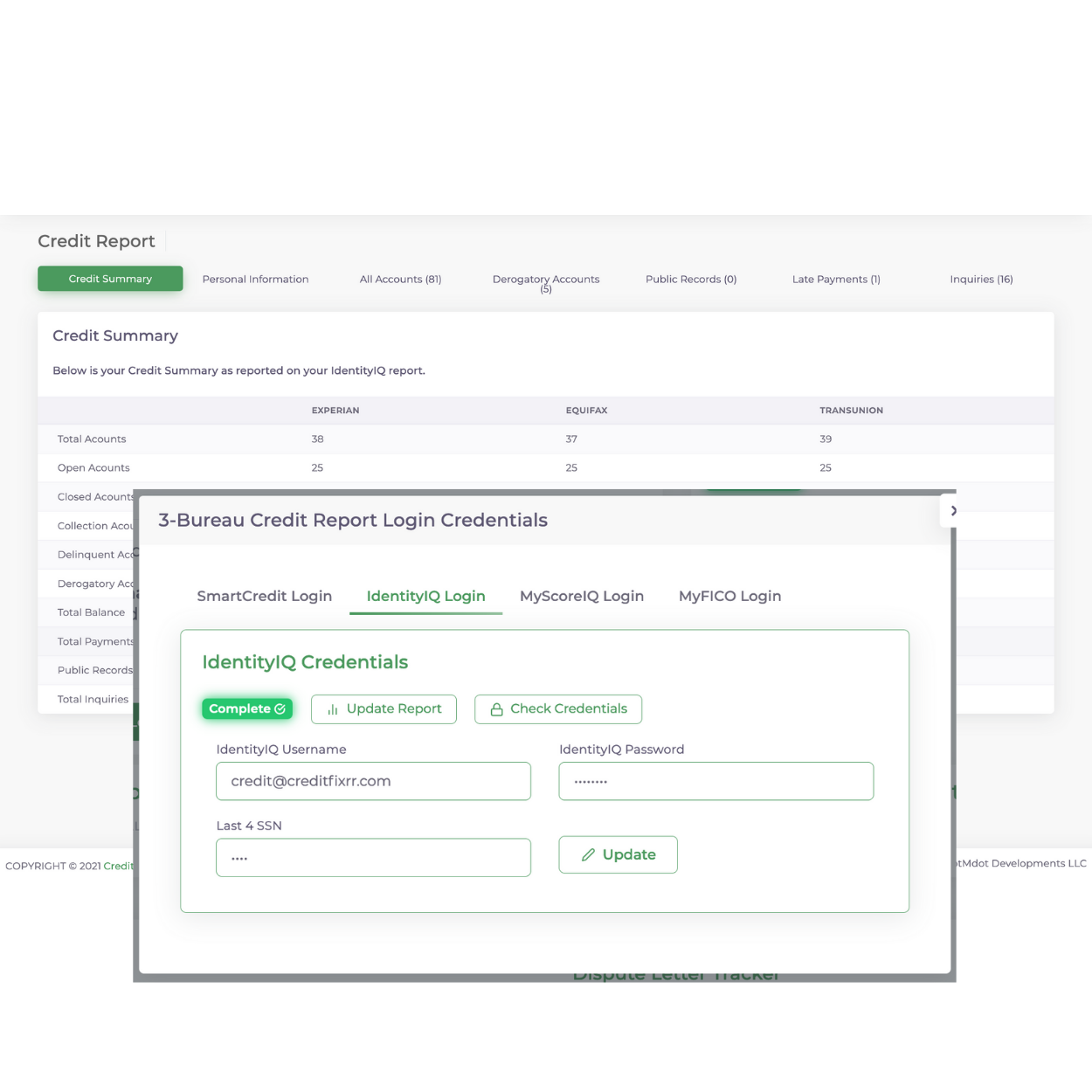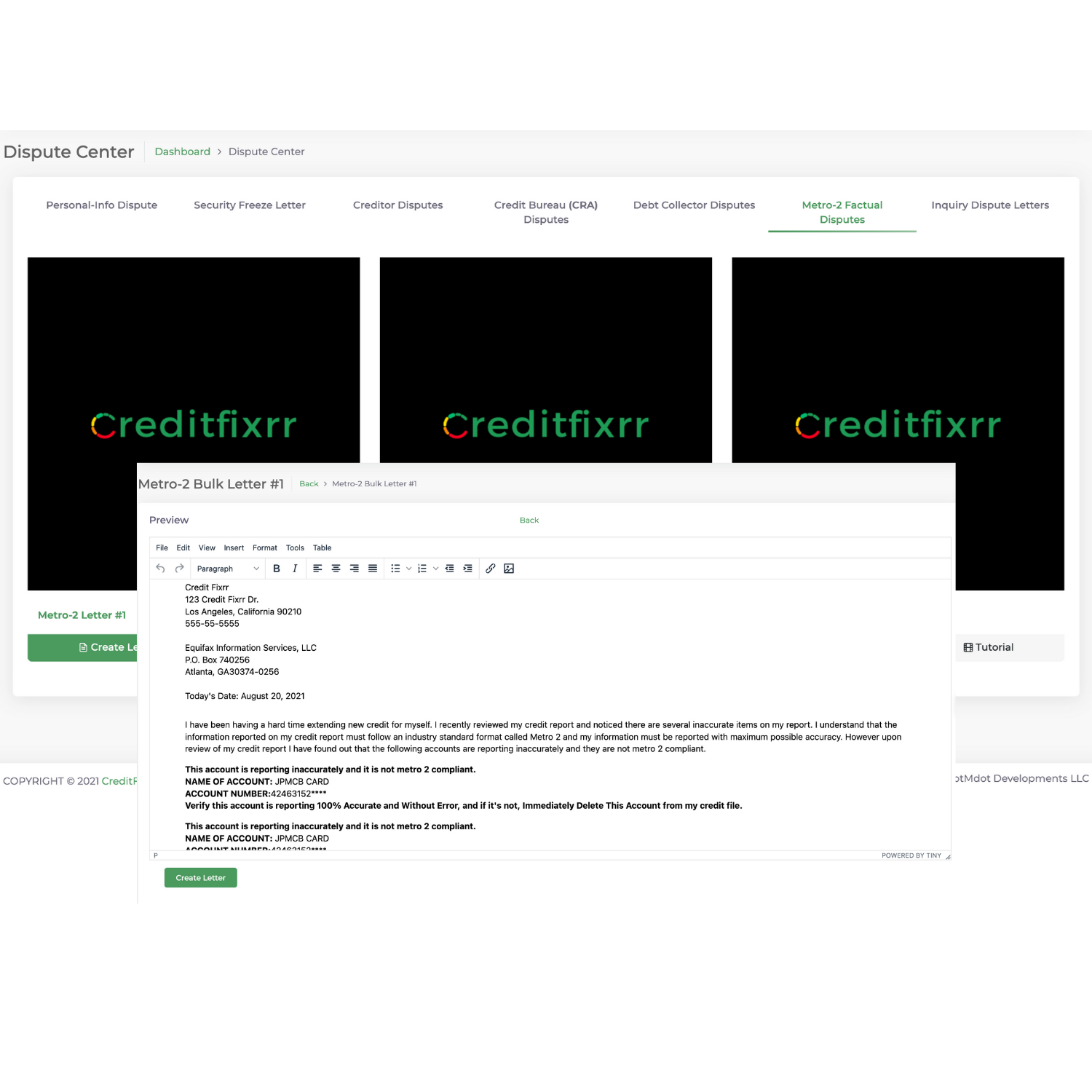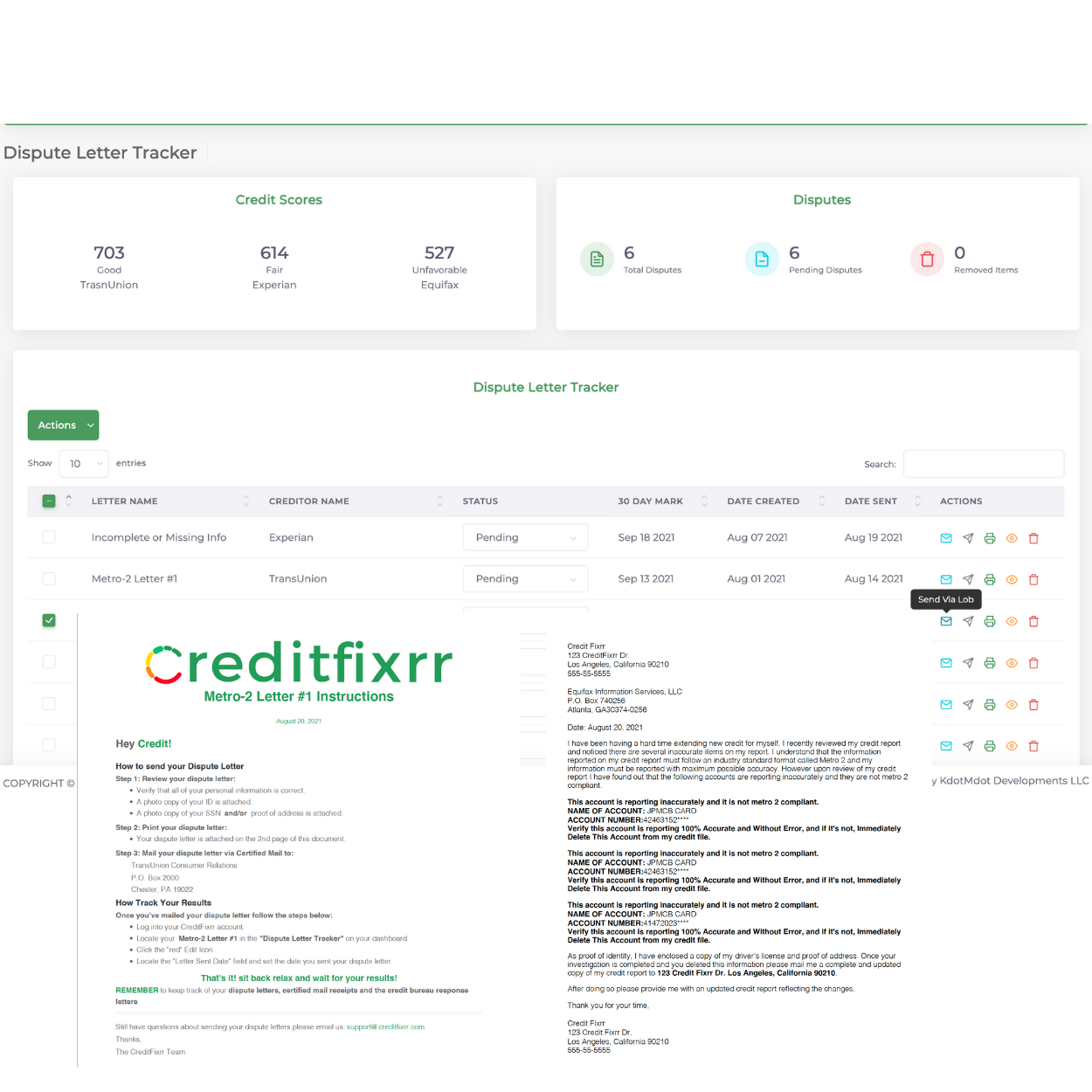 Features and Tools
We Provide you with everyhting necessary to make your journey successful.

Dispute Letter Templates

Send Dispute Letters Certified Mail

Fax Dispute Letters

Invoicing Creator

Dispute Letter Tracking System

Dispute Process Workflows

Import Credit Reports

Credit Anaylsis Tool

Dispute Letter Video Tutorials
Plans & Pricing
Our pricing scales with you and your needs. Try it for free. No credit card required.
Creditfixrr Rookie
$79
per user /mo
Creditfixrr Dispute Features:
Credit Analysis
Creditfixrr Dispute Flow.
Unlimited Disputes Credit Bureaus.
Unlimited Disputes Creditors.
Unlimited Inquiry, Collections, Charge-Off, Late Payments & Security Freeze Disputes
Unlimited Access To Video Turorials.
Creditfixrr Dispute Tools:
Downlod Dispute Letter
Import Credit Report:

IdentityIQ, SmartCredit® & MyScoreIQ

Dispute Letter Tracker:

Track & Manage Your Dispute Letters.
Purchase
Creditfixrr Pro
$125
per user /mo
Creditfixrr Dispute Features:
(Everything That's In The Creditfixrr Rookie Plan)
+
Unlimited Consumer Law Disputes:

Cease & Desist, Debt-Validation, Affidavit Of Truth + Common Violations

Unlimited Metro-2 Disputes: Automated Compliance Checker
Creditfixrr Dispute Tools:
(Everything That's In The Creditfixrr Rookie Package)
+
Send Certified Mail via Creditfixrr
Fax Dispute Letters via Creditfixrr
Generate Invoices:

Creditfixrr Invoice Creator

SMS/Text Dispute Letter Reminders

(Coming Soon)
Purchase